My students say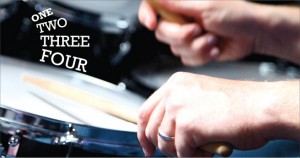 Gareth: Martin is a great teacher. 09.2015
"Martin is a great teacher, with a fantastic studio to learn in. Always feel welcomed and always learning. Highly recommend."
Karen: Excellent Drum Teacher. 16/05/2015
"My son has been having drum lessons with Martin for the past two years and really enjoys his lessons. Martin is patient, professional and always provides my son with constructive feedback. I can always get a lesson that fits around my family's busy routine. I would highly recommend Martin's drum tuition."
Kelly: An all round exceptional teacher. 13/06/2015
"I have been playing drums for 9 years, and I have had just over a year with Martin. He has helped me develop my skills much further than I thought. I would recommend him to anyone."
Know any aspiring drummers?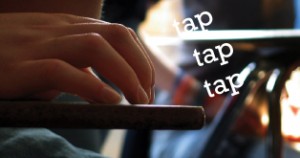 Are you, or is someone you know, always tapping? Do your ears naturally search for the drums when you hear music? When you watch a live band, is it the drummer you are immediately drawn to? If this is you (or that someone you know) and you can tap your foot in time to the music, then you are already thinking like a drummer.
Drums is one of the easiest instruments on which to get started, because unlike some other instruments where you have to form the notes, our notes or voiceses (the drums) are already there. With a little co-ordination and counting, you can be playing a beat on the drum kit in your very first lesson.
It is my fundamental belief that, with enthusiasm and hard work, anyone can be a drummer. It is the most fabulous instrument.